Risk assessment is thus a complex operation that requires, for each work environment or workplace in consideration, a series of successive and consequent operations which must provide for:
Identification of potential hazards inherent in the production process;
Identification of the risk of exposure in relation to performance of the production process with regard to the health and safety of the workers;
Assessment of the degree of exposure to risk.
Risk assessment is developed in a general document and in specific assessments (fire hazards, exposure to harmful chemicals, noise, vibrations, heavy charges, repetitive motion, work-related stress, etc.).
The general document contains a description of the method and tools used in risk assessment, a detailed description of the company organization, and a plan of corrective and preventive actions and protection measures to be applied.

Aurigi studio is a Bologna Confagricoltura consultant for risk assessment and assumption of roles as Health and Safety Manager (RSPP) for member farm businesses.
Workplace health and safety management models
Aurigi studio assists businesses in getting certified according to BS OHSAS 18001:2007 regulations, workplace health and safety management systems and in implementing a workplace health and safety management model according to INAIL guidelines.
Said models are effective in exempting companies of administrative responsibilities foreseen by Legislative Decree 231/01 for workplace health and safety offences.
Il Catalogo Verde
Aurigi studio is accredited with the Emilia-Romagna Region for providing consulting services in the area of workplace safety.
Contributions ISI Notification
The studio writes up the paperwork for requesting Inail non-repayable contributions for workplace safety for
investment projects (i.e. purchase of machinery and equipment);
social responsibility projects for the adoption of organizational models (OSHA certifications, INAIL model);
projects for the substitution or adjusting of work equipment put into service prior to 21/9/1996.
OT 24 Model Tax Relief
The studio writes up the paperwork for requests of Inail tax reduction for virtuous companies regarding workplace health and safety.
Training
Professional Agronomist Maurizio Aurigi is a qualified instructor under Ministerial Decree 06/03/2013 according to the criteria 1-2-3-4-5-6 subjects 1 and 2 and works at the following training centers:
Dinamica in Bologna and Modena
I.I.P.L.E. - Bologna
Futura S.c.a.r.l.
Confagricoltura - Bologna
Training directly for private clients
Local accredited training centers ANFOS ed EBiNaFoS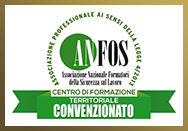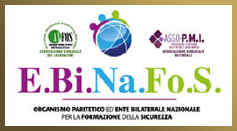 Thanks to the accreditation with Anfos (National Association of workplace safety instructors) and Ebinafos (Joint organism and bilateral body for safety training) the Aurigi Studio is qualified to provide all types of training courses on workplace safety.
Course for workers:
Low risk (8 hours)
Medium risk (12 hours)
High risk (16 hours)
Course for tractor drivers:
Base (3 hours of theory, 5 hours of practice on tractors with wheels, 5 hours of practice on)
Updating course (4 hours)
Course for fruit picking cart operators:
Base (4 hours of theory, 5 hours of pratice)
Updating course (4 hours)
Course for cherry-picker operators:
Base (4 hours of theory, 5 hours of pratice)
Updating course (4 hours)
...and other courses.
Financed training
The Aurigi studio writes up training projects financed through the Foragri fund for large-sized companies.
My clients
My articles and publications
Download area
Links
Videos